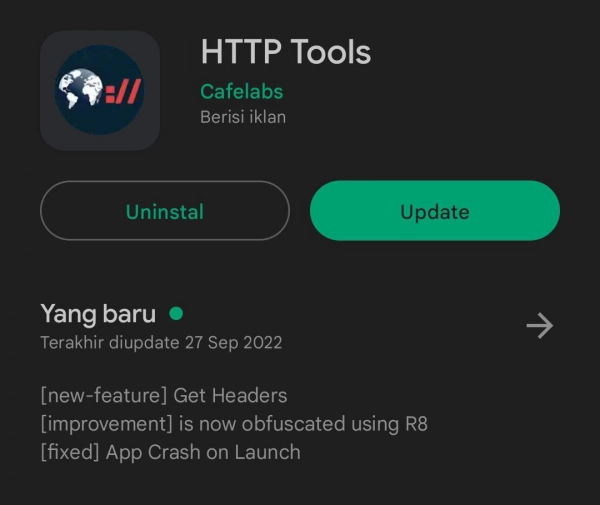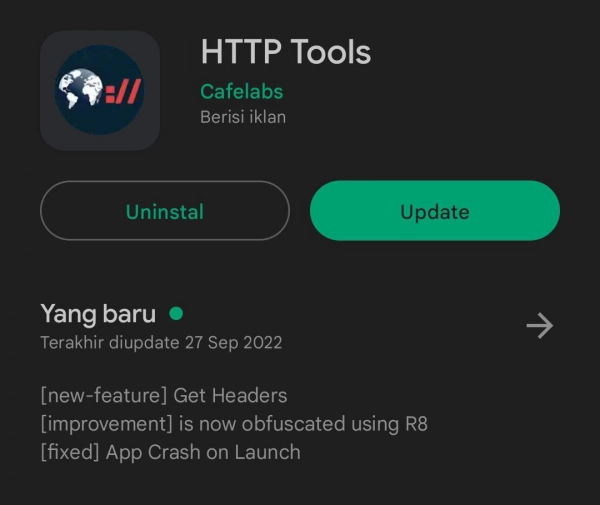 In the previous 5.3.2 version, many users reported that HTTP Tools immediately crashed when first opened. This caused HTTP Tools to be showered with 1-star ratings right away on Google Play.
Version 5.4.5 is an update that brings improvements to the previous version. This 5 times compiling happened after being assisted by HTTP Tools users in the Telegram group https://t.me/httptoolsdev .
As an apology, this latest update has added 1 new feature "Get Headers" which functions to view raw headers from a website.
HTTP Tools 5.4.5 ChangeLogs:

[new-feature] Get Headers
[improvement] is now obfuscated using R8
[fixed] App Crash on Launch
Download HTTP Tools 5.4.5 on Google Play
https://play.google.com/store/apps/details?id=com.cafelabs.curlme
And follow the latest news about HTTP Tools on Telegram:
Channel : https://t.me/httptools
Group: https://t.me/httptoolsdev